Reading and Writing Mattayom.5 1/2021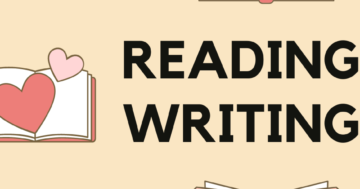 เกี่ยวกับคอร์ส
Reading and writing development begin in early childhood and are linked in daily function and in classroom activities from kindergarten or prekindergarten through high school and beyond. They
form an integral part of the now widely adopted Common Core State Standards for English Language Arts. Although few would argue that reading and writing are related in important ways, there is little research addressing that relationship, or when and how best to integrate these two
critical areas instructionally. A panel of individuals with expertise in reading, writing, instruction, intervention, assessment, and research methods convened under a partnership activity of the International Reading Association and the Eunice Kennedy Shriver National Institute of
Child Health and Human Development (NICHD) here offers a consensus about some issues to consider in moving the field toward more fully understanding the nature and importance of the reading–writing connection. The document presents the panel's thinking on instructional
issues, technology, the sharing of existing information, and the need for new approaches to assessment. The document ends with a summary of what the panel agreed are important areas for future research for better understanding and instructionally addressing the reading–writing connection.
แสดงเพิ่มเติม
คุณจะได้เรียนรู้อะไร?
To contact to your oldest friend and keep your relationship going.

To boost student to create friendship between student and friends.

To never be shy to a old friend to say "hello".
เนื้อหาของคอร์ส
An e-mail from a friend.
An e-mail from a friend

Match the definitions with the vocabulary.
การจัดอันดับและรีวิวของผู้เรียน
ยังไม่มีรีวิว